Its the holiday season and the time most of us travel throughout the month, but this is a different year and these are different times, so we are still banking to things to watch as a source of entertainment. Luckily this December like many the big screen and small screen is bringing great stuff. So here is thenook's guide on what to watch this Holiday season
---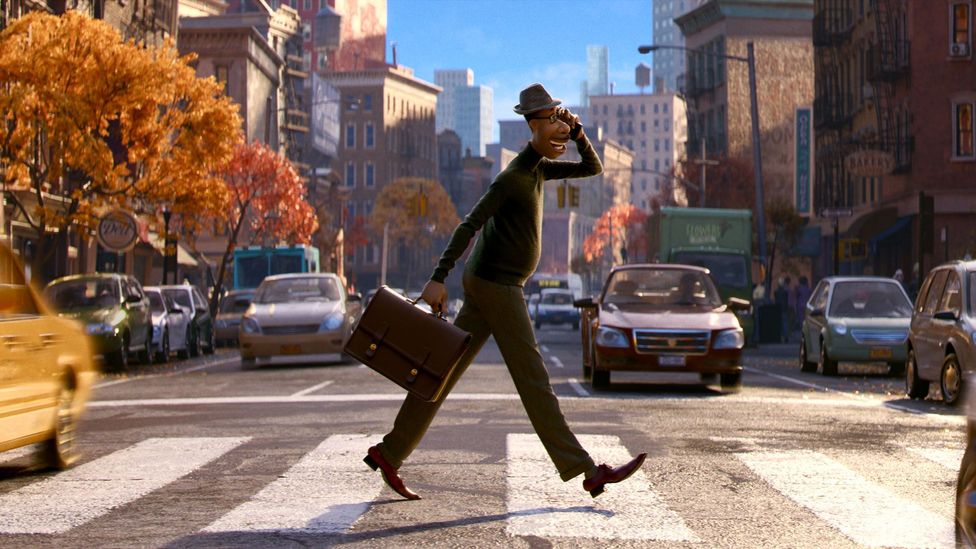 (Credit: Disney/Pixar)
When: December 25
Where: Disney+
The first Pixar cartoon to have an African-American lead character, Soul boasts the sort of boldly philosophical scenario which no other studio would attempt. Jamie Foxx provides the voice of a music teacher who dreams of making it as a jazz pianist in New York. But just after a successful audition, he falls down a manhole, and finds himself in an astral realm where human spirits are assigned their personalities. And things get even more surreal from there. As we said in BBC Culture's review, "it is exhilarating in its ambition, superbly animated, and brimming with affection for its characters and their milieu". Jason Solomons of The Wrap says that "Soul is perhaps the most existentially ambitious film ever attempted by Disney [the company which owns Pixar] and yet it pops with colourful visuals and gentle wisdom while the story clips along despite the dizzying height of the concept".
---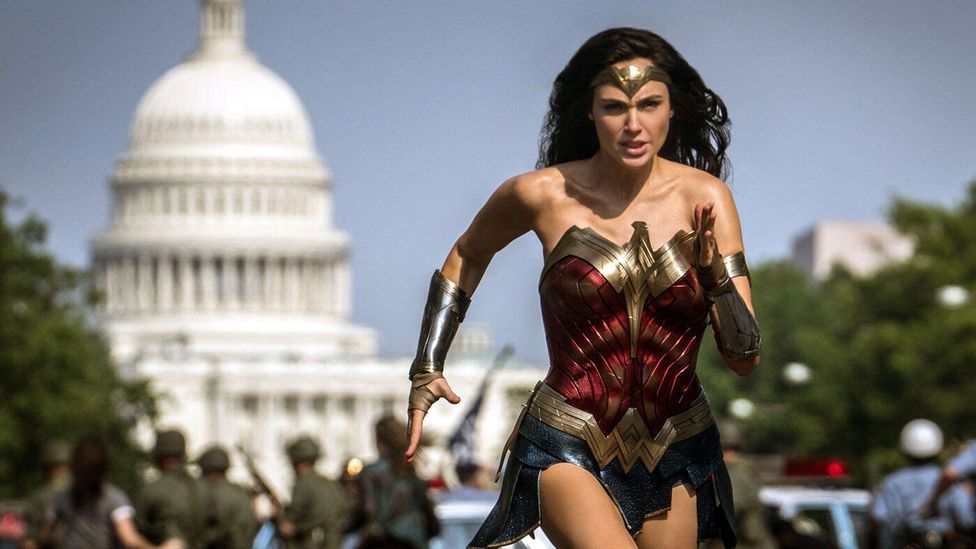 (Credit: DC Films/Warner Bros)
2. Wonder Woman 1984
When: December 25
A year on from the day it was originally scheduled to come out, Wonder Woman 1984 is finally leaping into cinemas – and onto a streaming platform – making it 2020's first and last major superhero blockbuster. Gal Gadot returns as the Amazon warrior princess, this time battling Kristen Wiig's Cheetah in the shoulder-padded 1980s; and Chris Pine is back as Steve Trevor, even though he was killed off at the end of the previous Wonder Woman film. But don't worry if you can't remember what happened in that one. The sequel, the film's producer told Indiewire, is "a stand-alone film in the same way that Indiana Jones or Bond films are, instead of one continuous story that requires many installments".
---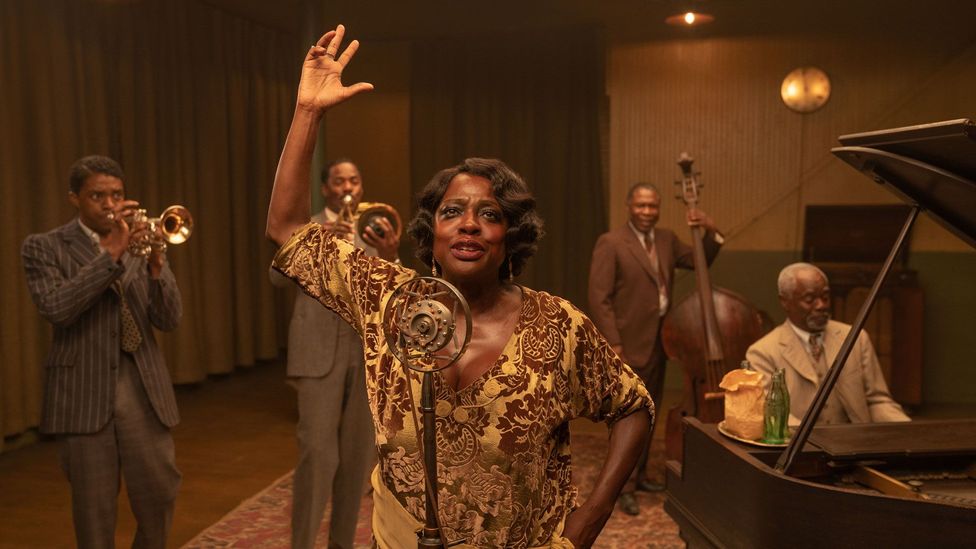 (Credit: David Lee / Netflix)
3. Ma Rainey's Black Bottom
When: December 18
Where: Netflix
Chicago, 1927. Ma Rainey, the pioneering 'Mother of the Blues', is due to record a new album, but things go badly wrong due to a white manager who is exploiting her, and a trumpeter with ambitions of his own. Ma Rainey's Black Bottom is adapted from the acclaimed play by August Wilson. The film version is produced by Denzel Washington, and it stars an almost unrecognisable Viola Davis as Rainey. But it will be remembered, above all else, as the last film Chadwick Boseman acted in before he died of cancer this summer. According to BBC Culture's Caryn James, "Boseman deserves the awards buzz. While his delivery is fiery, it is not histrionic. It is piercing." Meanwhile, Peter Bradshaw of The Guardian calls it a "detonation of pure acting firepower… ferociously intelligent and violently focused, an opera of passion and pain".
---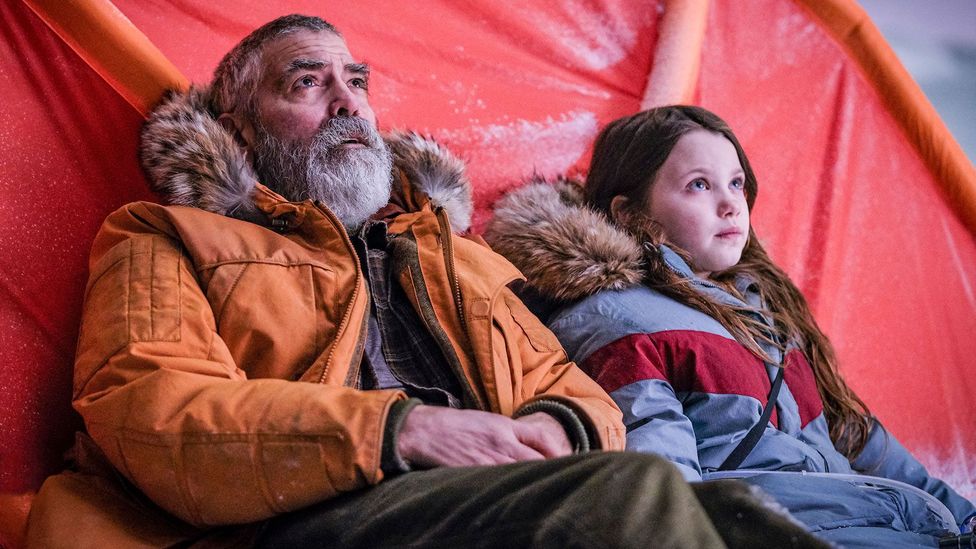 4. The Midnight Sky  
When: December 23
George Clooney's snowy science-fiction adventure is set in a post-apocalyptic future that might even be worse than the real world in 2020. As well as directing and producing, Clooney stars as Augustine, a scientist stationed in an Arctic observatory. He needs to contact a spaceship so that he can warn its astronauts (Felicity Jones and David Oyelowo, among others) not to return to the ruined Earth. But the only antenna with a signal strong enough to reach them is miles away across the icy wastes. The Midnight Sky is adapted from Lily Brooks-Dalton's novel by Mark L Smith, the co-screenwriter of The Revenant and a specialist in films about men trekking through hostile wildernesses.
---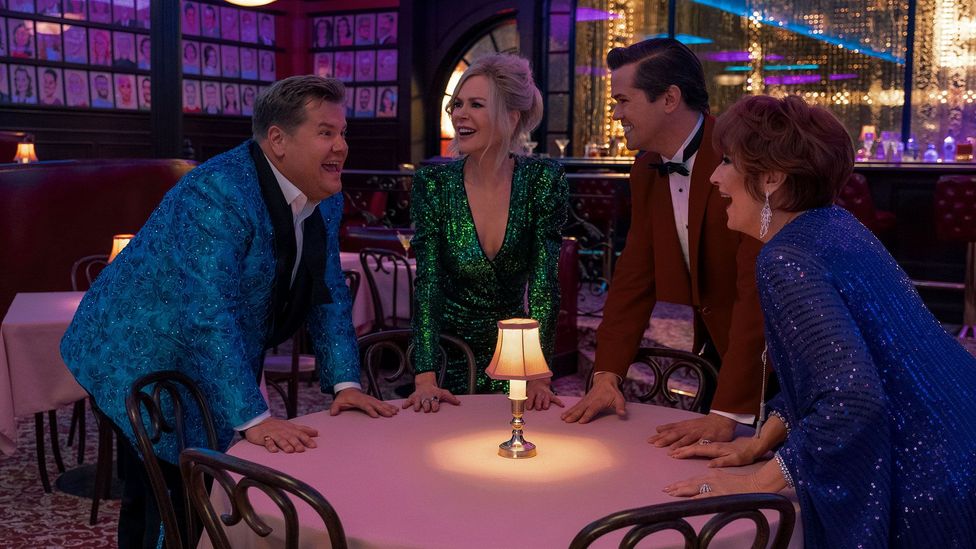 (Credit: Melinda Sue Gordon/Netflix)
When: December 11
Where: Netflix
In 2010, a teenage girl was banned from attending her senior prom because she planned to wear a tuxedo and take her girlfriend. After various celebrities spoke out on her behalf, her story inspired a Broadway musical, and that in turn has been made into a glitzy comedy by Ryan Murphy, the creator of Glee. Meryl Streep, Nicole Kidman, and James Corden play the washed-up actors who hope to revive their careers by heading to small-town Indiana in support of the Cinderella-like heroine (newcomer Jo Ellen Pellman). Given that this is a feelgood extravaganza featuring an all-singing, all-dancing Streep, the producers must be hoping that The Prom will be the new Mamma Mia. Just try to ignore the fact that James Corden was in another musical last Christmas: Cats.