From many renders and prototypes many smartphone companies have showed, it was clear that the launch of under display phones will be soon. And ZTE is the first to bite at that big apple.
The new ZTE Axon 20 5G, having its global launch on  the first of September has been confirmed to have the under display-front camera. Less do we know about the phone so far but reports say it will spot a Snapdragon 765 processor and it's exciting to know this idea is finally being implemented.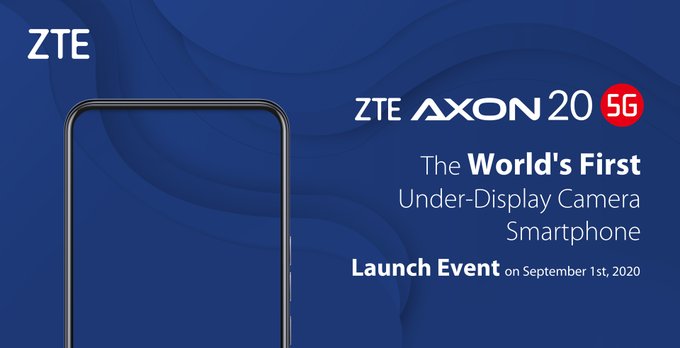 ZTE's new under-display camera setup can be a game-changer for smartphones. Although, it remains to be seen how ZTE is able to market the phone. The Chinese phone maker is banned by the US over privacy and security concerns.
The phone will be announced on September 1 globally, and that's when we'll know local availability and pricing. Xiaomi and OPPO have shown off a similar setup previously and it's safe to assume the technology will be widely available soon.